Professional Tree Removal Services
Licensed & Insured serving Snellville, Loganville, Grayson, Monroe and surrounding
U-SaveMore Tree Service provides affordable, professional Tree Removal services to residential and commercial clients. When we assess our customers trees, we share the common goal of caring for healthy trees. We do not like to recommend taking a tree down unless it is absolutely necessary. If a tree is a threat to people, homes or a nearby structure, we will surely recommend removal. Our arborists will provide excellent tree assessments and offer the best advice for tree removal and stump grinding.
Tree Removal Process
When a tree goes into decline, especially in Snellville, Loganville and surrounding, it can become hazardous rather quickly. Trees that are in close proximity to people and structures can pose a serious threat especially during a storm. Hazardous trees must be removed that endanger people or structures. Many trees are actually just fine, even when they are close to a house.
Some warning signs to look for:
Hazardous trees with signs of decay in their trunks or roots
Potential uprooting trees could have a mound around the trunk area
Trees with a heavy lean towards a structure or heavy traffic area
Dead, diseased, or dying crown of the tree
Stand back and look at the entire tree, the trunks bark can offer a lot of information. Check for cracks, splits, or discoloration
Usually, problems are below the ground, but there are signs to look for above in the trunk and tree canopy
There are many potential factors that can cause a tree to go into decline. Usually, it is an environmental issue like temperature extremes or drought. Other conditions, such as insect or fungal diseases can also cause harm, however, these are mostly secondary issues. It is highly recommended to have your trees evaluated annually.
Highly Skilled Arborists
It takes many years to become a tree expert in this highly skilled area of expertise. Taking down large trees in close proximity to homes or structures requires much skill and experience. We have professional tree climbers that perform this task on a daily basis. Our climbers are true experts with many years of experience in safe and efficient climbing, rigging, roping, removal and ground work. When you hire U-SaveMore Tree Service, you are dealing with truly some of the very best in the business with even better pricing!
If a tree must be removed, a resident home owner or commercial customer should rely on professional tree services that have the proper experience and are insured to handle tree removals. Tree removal is a talent and specialized skill that tree climbers take years to achieve.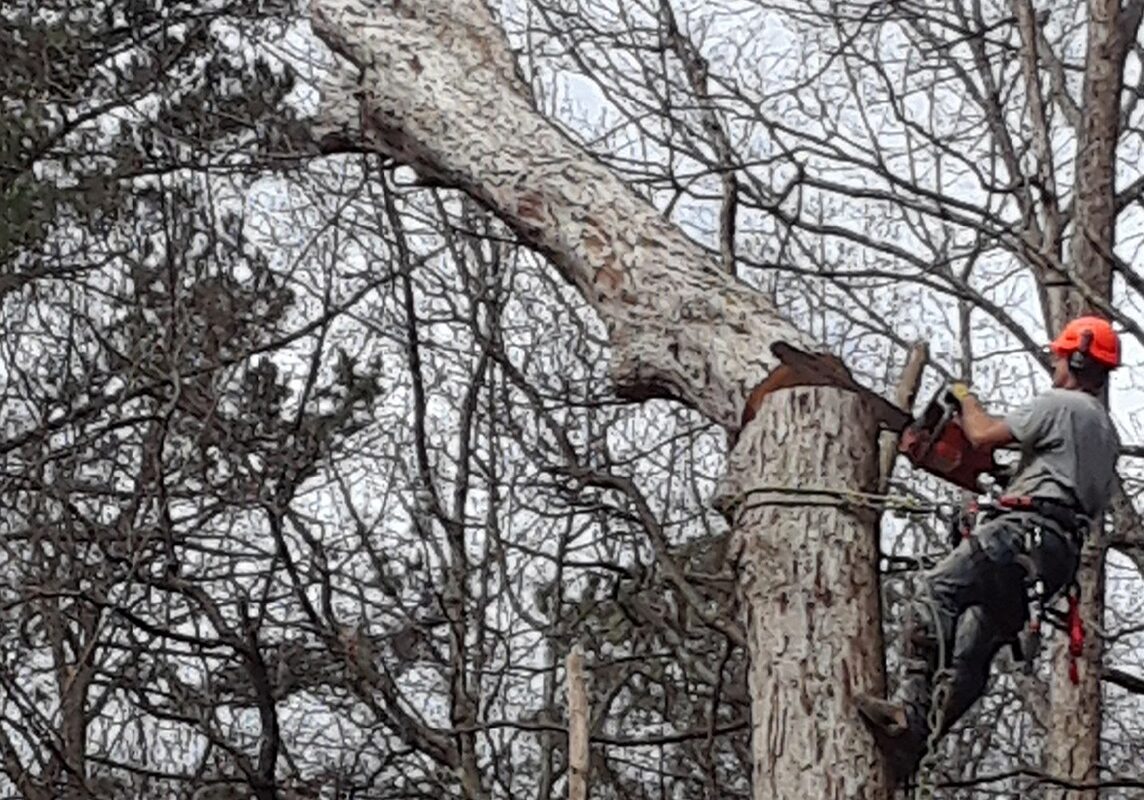 Why Choose U-SaveMore Tree Service
Free estimates always!
Full comprehensive & liability insurance.
Efficient communication, prompt scheduling, and affordable pricing.
Experienced arborists with years of working in this industry.
Proper equipment to get the job done right.
Discounts for senior citizens (55+)
Most importantly we carefully manage every part of the tree removal process including a full cleanup and haul away. If you have questions about our tree removal process or would like a free estimate, call U-SaveMore Tree Service at (678) 457-1675.
LOVE working with U-Save More Tree Service. Great pricing and quality work. So easy to work with. Will only use this company from now on! Excellent Service! Very Professional and couldn't ask for a better experience. Quick turnaround for tree removal quote and actual removal. Very impressed! Will use again and share this business with others
Jim came by to give me an estimate for removing a large area of overgrown cypress trees, two old telephone poles and overgrown thatching. The pricing was great so I agreed. He and his crew started on my backyard an hour later and finished in two and a half hours! Am beyond pleased with the work by Jim and his crew. Phenominal Job!
They did an excellent job trimming up an overgrown tree in front of our home. They are very professional and gave us a great price! I can't speak enough about how pleased I am that I found them! We will definitely be using them again and again!